Reyna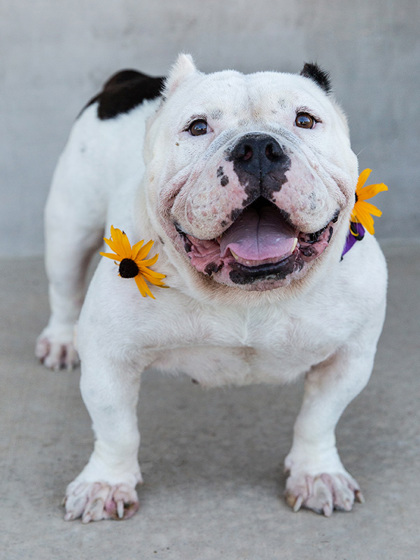 When Reyna came to Longmont Humane Society in August of 2022 she was in rough shape. Her ears had been mutilated in an attempted home crop and they were sensitive to touch with swollen, scabby tissue along edges of "crop". Whoever had previously owned her had tied a string off around growth on back hind limb in an attempt to remove it. She also had very swollen paws, and some swelling in her legs which made it hard for her to walk longer distances. She continued to struggle with infections and rashes for several months.
Despite her health concerns, Reyna's sweet personality began to show through. She loved to waddle over to new friends and nudge her way into their hearts. While our veterinary team worked hard to address her health, she was placed into a foster home where she made fast friends with the other animals in the home. Many members of the Longmont Humane Society staff came to know and love Reyna during her stay with us and when it came time for her to find her forever home it was a bittersweet goodbye.
It didn't take long for someone to spot what a special dog Reyna is, and she was snapped up by a wonderful family on October 21st. "Our life wasn't right without a bully," her new owner wrote in a note to LHS. "Reyna (now Gertrude) is absolutely perfect for our family. She and Lucy (my 1-year-old Staffordshire bull terrier) just lay in a pile and chew on each other ALL DAY. Her resource guarding is pretty much zero already. Occasionally she gets jealous when someone else is getting love, but I remind her that I have two hands for this reason."
Strength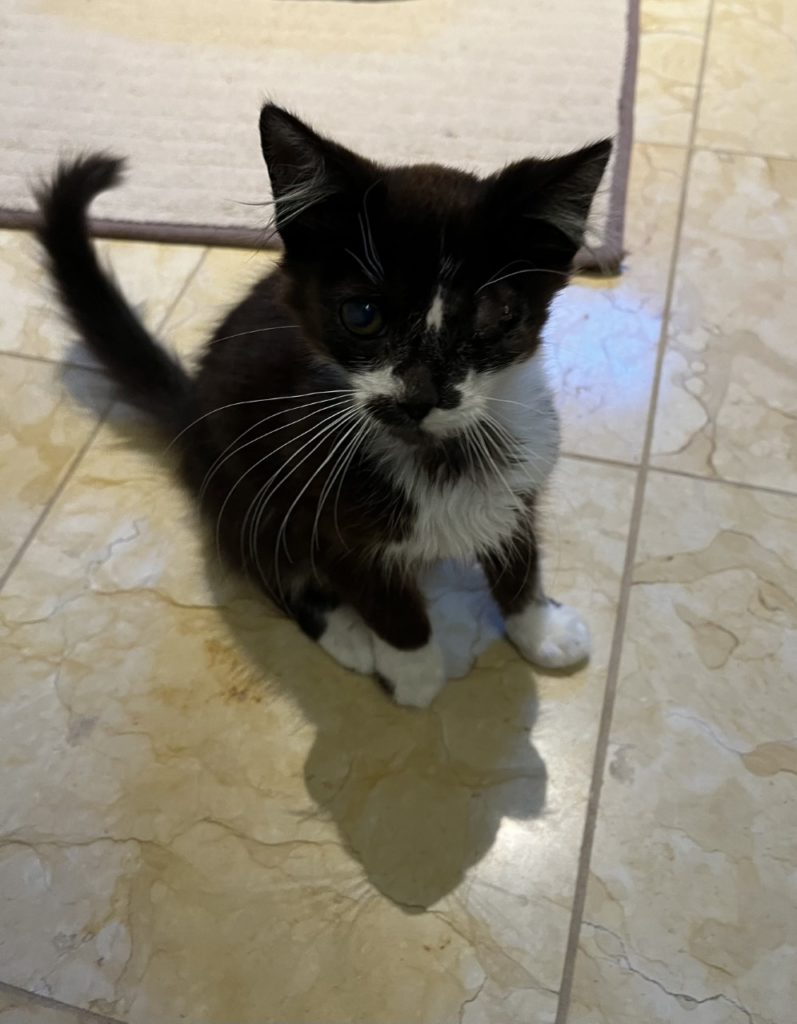 At just four months old Strength had sustained severe injuries to both his eyes, suffered from both fleas & tapeworms, and was not walking on his right leg. Our staff named him Strength as both a descriptor and in the hopes that he might pull through. Strength was placed in a foster home while he began his journey to health. During this time, he was treated at our clinic and it was determined by the veterinary team that his right eye would need to be removed.
Strength's story has a happy ending. After several weeks in foster care, he had healed from his injuries, recovered from surgery, and was finally rid of parasites. On September 4th Strength found his forever home.  It is thanks to the diligent work of our foster volunteers, veterinary staff, and the support of donors like you that make recoveries like this possible.
Lemonade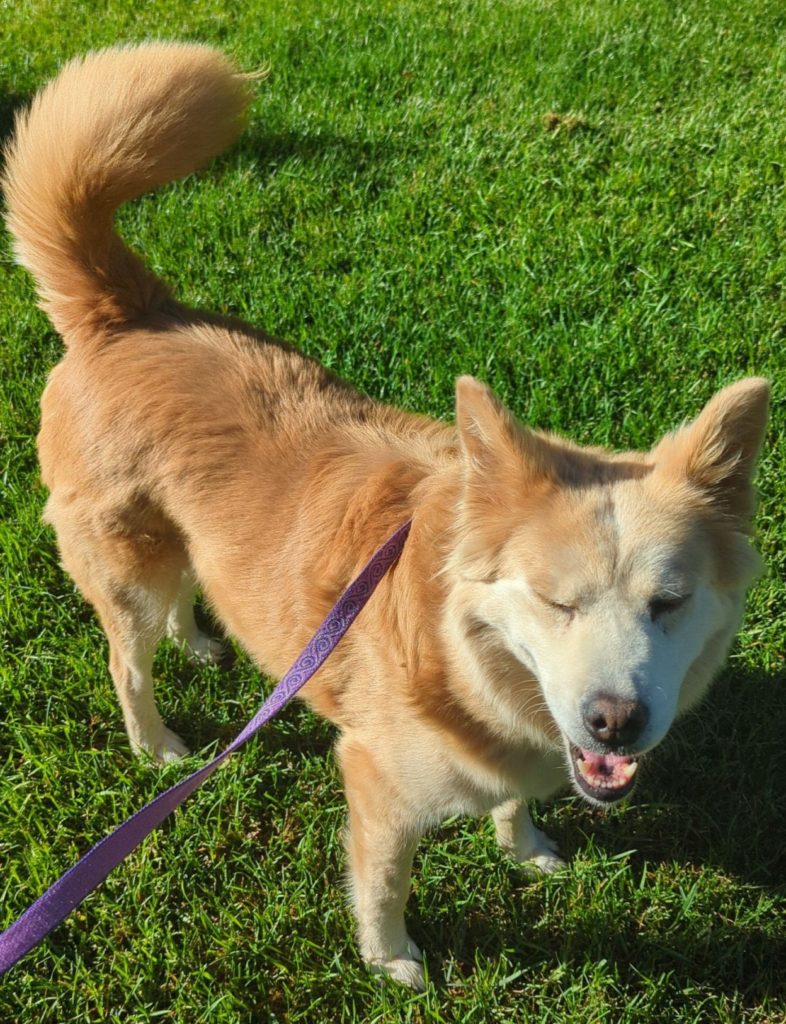 Lemonade is being called Autumn now! She is doing great. She has already made huge progress.. at least more than we expected in her first week. She will take treats from me now, (mainly cheese). We are working on some basics right now as far as desensitizing and she's now willingly approaching us for her leash to be taken on and off. Her favorite spot to chill is our hallway where she can see all the doors, but she has started relaxing and no longer jumps up or runs when we approach our try to pass. She has even started wagging her tail when she sees me after work, and does indeed like toys! She likes to squeak them and then just keep them close to her. She doesn't play, but we have gotten a couple of little half bows getting ready to walk.. she also will come up and give super soft nose boops on arms and hands. We have started touch desensitization since she initiated the boops. We just invade a little space as walking by or allow light body bumps while on walks. She has taken to following me around the house and always watching us go about daily life.
Overall she is making progress and we are so happy to have her! She doesn't quite trust us yet but it is evident that she wants to. I believe truly that our home is exactly where she is meant to be, and we are so happy to be able to let her exist on her terms. There is light in her and we are seeing small glimpses of it these last few days.