Moonlight Music & Movies in the Park
Join us this summer for food trucks, local beverages, and games with your family and leashed and friendly pets.
Festivities start at 5:00 pm, no tickets are required.
Seating is first-come, first-serve
Contact Events and Outreach Coordinator Emmy Delis at edelis@longmonthumane.org for questions regarding the event or for information on sponsorship opportunities.
---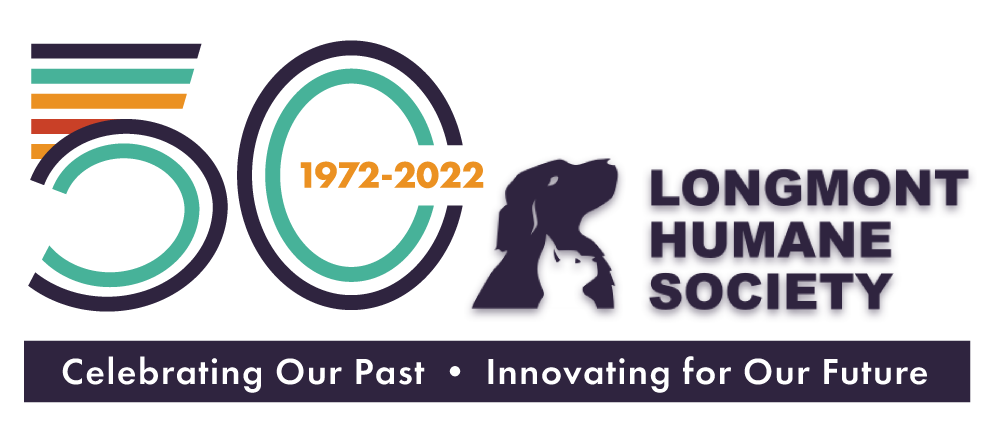 Longmont Humane Society Celebrates our 50th year
Stay tuned for details on upcoming events and programs

---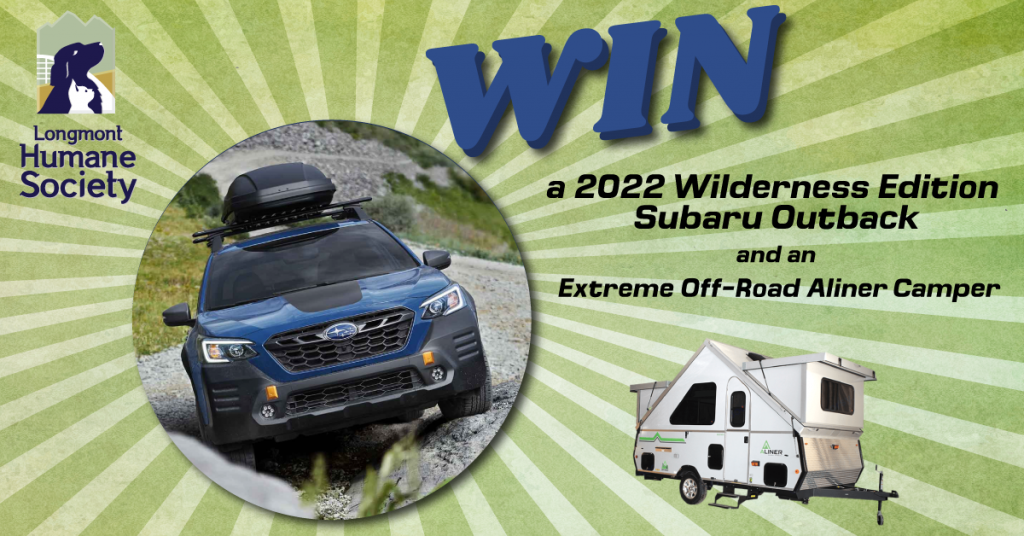 Win a 2022 Wilderness Edition Subaru Outback

July 19, 2021 – June 25, 2022
Win a 2022 Wilderness Edition Subaru Outback and an Extreme Off-Road Aliner Camper! Enter today for your chance to win this amazing outdoor travel package, including exciting offerings from Subaru and Aliner, The Original A-frame Camper Since 1984. All sweepstakes entries are considered donations in support of the Longmont Humane Society and our mission of caring, serving and educating to improve the lives of companion animals. Enter today to win!

---
A look back at this years Homeward Bound celebration
Longmont Humane Society Celebrates 50 years in your community and the success of this year's Homeward Bound 2022 raised over $125,000 because of you, our donors and sponsors.
A special thank you to our sponsors: Wyatt's Wet Goods, Terrapin Care Station. Boulder CPA Group, CASE Colorado Animal Specialty & Emergency, Longs Peak Animal Hospital, Spirit Hound Distillers, Valley Subaru, Elevations Credit Union, Postnet, Sticker Giant, Times-Call, Elevated Dispensary, Merck Animal Health, Key Bank, Alliant Employee Services, Fetch! Pet Care.
Our Food and Beverage Sponsors: Summit Tacos, Wibby Brewing, Pumphouse Brewery, Kure's Ginger Beer, Shine Provisions, Career Elevation and Technology Center, La Momo Maes Bakery, Ziggi's Coffee, Boulder Spirits, Upslope Brewing Company, LoCO Cotton Candy, Spirit Hound Distillers, Abbott & Wallace Distilling, Flavor of India, Texas Roadhouse, Left Hand Brewing Co., Bootstrap Brewing, Hoplark Hoptea.
Our dedicated Homeward Bound Planning Committee, Board of Directors, Volunteers and Staff as well as our Silent and Live Auction Donors, Behr Benefits, Bolder Events, Rock Fan Stage and Sound and The Fox Feather Band. And lastly, Marsha Steckling for her photographs and Gabe Shakour for this amazing video.