Autumn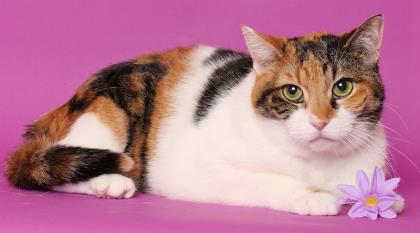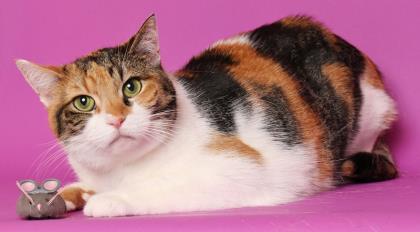 Sex

Female, Spayed/Neutered: Yes

Weight

8 pounds

Age

9 years

Compatibility with other animals

OK with cats, OK with dogs

Breed

Domestic Shorthair, Mix

Date of Birth

February 19, 2009

Species

Cat

ID

37880589

Waiting for a home since

February 19, 2018

Adoption Fee

$25.00
Autumn is my name, because I look just like the autumn. I'm an older lady who is just looking to settle down. I can be a little shy and slow to warm up, but that's why my brother Stormy is here! He gives me so much comfort that he told me we are a package deal and he won't let anyone split us up! If you have it in your heart for a calm pair of siblings, then why not get to know us?!
---
This pet comes with 30 days of pre-paid pet health insurance. For more information please visit www.sheltercare.com or call 1-866-375-PETS.
Our organization offers 24PetWatch microchips, which include free registration into the 24PetWatch pet recovery service. For more information visit www.24petwatch.com or call 1-866-597-2424.
We make every effort to keep these pages up to date. However, there is an unavoidable delay after adoption of an animal before the page can be updated. Any animal you see here may no longer be available for adoption. Feel free to come in and visit!
Due to scientific studies that indicate the unreliability of visual breed identification, unless an animal is brought to us with DNA results or AKC paperwork, we can only presume that animal is a mix of various breeds. Due to this fact, we will list those animals as "mix".